Marketing is an ever-changing and tedious process, however it is impossible for a business to gain Goodwill and Brand Recognition without proper marketing. Marketing is essential for gaining a competitive advantage. Planning and running targeted campaigns stick with the customer and drive them towards your brand. This article provides a beginner's guide for creating and running such campaigns.
Contents
What is a Marketing Campaign?
The Marketing Checklist.
Where to run a marketing campaign.
Tips to ensure the campaign's success.
Conclusion
What is a Marketing Campaign?
A marketing campaign is a sequence of promotional activities that a business undergoes to achieve a particular goal. Therefore it is different from marketing in the sense that while it implies all aspect of marketing, it is a goal-oriented and temporary strategy to boost your customer base, such as discounting, sales promotion, or an advertisement campaign. It can also be of various forms depending on the needs of the business.
Throughout the course of running a business, a brand may try out many general and specific marketing campaigns. Each one's length and budget depends on the business' current needs. Therefore certain temporary and long term variables need to be considered before launching a campaign.
The Marketing Checklist.
The following are certain perquisites to ensure a successful and profitable marketing campaign:
Industry analysis
Industry analysis is the process of analyzing various aspects of an industry, such as where your business fits in into the market, its growth and profit potential, the state of competition, what marketing tactics are useful for the product line, etc. It is essential since it defines the potential liquidity, solvency, and profitability for you and your competitors in the industry. It focuses on analyzing market trends and therefore also helps your business prepare for any future shift in economic patterns of the market.
For detailed information on Industry Analysis click here.
Competitor analysis
Competitor Analysis comes after Industry Analysis, which establishes which industry you will be competing under. But while Industry analysis is more generalized, competitor analysis focuses more on how the existing firms in the industry function, as well as any potential firms joining. It focuses on analyzing your competitors' producing, distributing, and marketing strategies and narrowing down which ones would work best for you.
For detailed information on competitor analysis click here.
Structuring
A strong structure is essential for good management and budgeting. Decide on what platforms you will be advertising through (social media networks, billboards, SEM, etc), what promotional methods you will be using (advertising or discounts or lucky draws or a combination of these and more), and for how long the campaign will run. In this step you also define the reasons for the campaigning, that is why are you running the campaign in the first place. For example, campaign goals could be clearing up excess stock or increasing traffic on your website.
This campaign duration can vary as well, such as it may be for a specific time period or until certain quantity of sales is made.
Targeting
Targeting is the most important perquisite for any kind of marketing. It is advertising and promoting your product or service to a particular and predefined set of customers, who are the most likely to purchase the product. It ensures your promotional efforts reach only those who are most likely to buy the product, therefore generating more sales and increasing return on investment.
For more details and tips on targeting click here.
Resourcing
Resourcing is calculating and defining how much your marketing budget is and where it will be spent. It's an extension to structuring which emphasises on assignment, such as where your funds will be spent, who will be running each aspect of the campaign, how much time will each resource (monetary, human, or other) spend on the campaign, etc. It is important to assign human resources who are experienced in their particular fields to manage a large campaign.
Budgeting
While budgeting is a common term, it is a game changer when it comes to marketing budget decisions. There are a lot of factors that go into budgeting for a campaign, like time period (structuring), demographic based distribution (targeting), where you will be advertising and to how (resourcing), etc. It is the process of assigning and defining the funds towards a particular variable of the campaign.
Where to run a marketing campaign.
Now that you have checked all the perquisites, comes the step where you have to decide where, how, and when you will be running the campaigns. This can be derived through industry and competitor analysis, based on what form of media distribution works for firms like yours.
The PESO Model
No, we aren't referring to the currency of Mexicao, we're talking about a common approach to marketing reach. PESO (Paid, Earned, Shared, Owned) is a model for how you should organize your outreach opportunities. Below we will break down the PESO acronym and explain what each means, and a little on how to use them. These are typical marketing channels where your campaign can be promoted.
Paid: Display and Billboards advertisement, Pay Per Click (PPC) marketing, paid influencers, Sponsorships, etc.
Earned: PR and marketing, Media Coverage, etc.
Shared: Word of mouth marketing, Social media presence, forums and referrals.
Owned: Marketing on your own blogs and websites, your social channels, newsletters and email campaigning.
For additional Resources & Information on Social Media Marketing, visit the Ohio Universities Online Business Master Administration blog  Social Marketing Ultimate Guide: Tips and Resources for Modern Marketers.
Click here for a detailed list of marketing tools.
Tips to ensure the campaign's success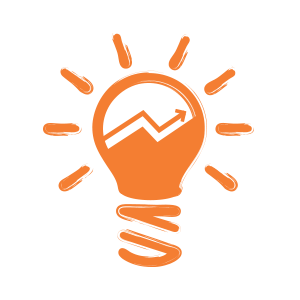 A company may choose any combination of the above depending on the campaign's goals. However it is important to be dynamic and change according to the need of the environment. Some important management efficiency based factors come into play. These are-
Make A Checklist.
Use the campaign checklist. It is important to have a structured and laid out plan before starting.
Prepare To Pivot
Your campaigns must be dynamic and ready to shift course at a moments notice. The realm of marketing is ever changing and you don't want to be caught with an outdated strategy. Some of the worlds most successful brands have come out of campaigns that were quick to make a pivot. This might be an essential element of survival for your company, campaign, or content in general.
Agile Decision Making
Be quick in decision making. It goes without saying that quick and effective decision making is one of the most important building blocks of a marketing campaign. In the case particular marketing strategies are not working out, you should be vigilant enough to either change structures and redefine the campaign depending on the specifics of the campaign.
Keep track of performance. Midway evaluation is also one of the important strategies. You should maintain a journal recording day to day, or even hour to hour performance of your business, defining variables such as what time does the campaign work best, what kind of people it is most likely to affect, how much you are spending for each aspect, etc.
Conclusion
A marketing campaign is a temporary project aimed at boosting business sales, however a successful campaign can help grow a business exponentially. That is why successful companies run a plethora of specific campaigns throughout the year. It often becomes important that all personal and professional efforts are put into its planning and execution.
We can help!
Symphysis believes in marketing from the ground up. With our team of dedicated experts we can help in locating your ideal market, segmentation, campaigning, search engine optimization, and create your own successful brand. For more information call or text @+1 (425) 390-4738 for a free initial consultation.