When every market form seems to have taken a cut-throat form of competition, marketing for a startup is more hectic and trickier than ever. This brief article outlines the importance of startup marketing, as well as tips on how to start a successful marketing plan.
The following queries are tackled in this article.
The importance of Startup marketing.
The essential strategies of Startup marketing.
Conclusion
The importance of Startup marketing.
To establish your brand in a competitive market, brand recognition is an absolute necessity. While the product itself is a huge factor in this, a catchy and relevant brand name is the only way to gain recognition for such a product. This eventually leads to generation of the most important marketing tool for a startup: Word-of-Mouth Marketing. You can read more about branding here.
As a startup, the prospect of earning profits is more important than actually earning profits. Brand is not something you create but something you gain, by product differentiation and offering superior value to the potential customer. From now on, this article will assume the product created is of superior value to the potential customer than those already available.
Now that our valuable product or service has been finalized and ready to be launched, we will take a look at the essential strategies for Startup marketing.
The essential strategies of Startup marketing.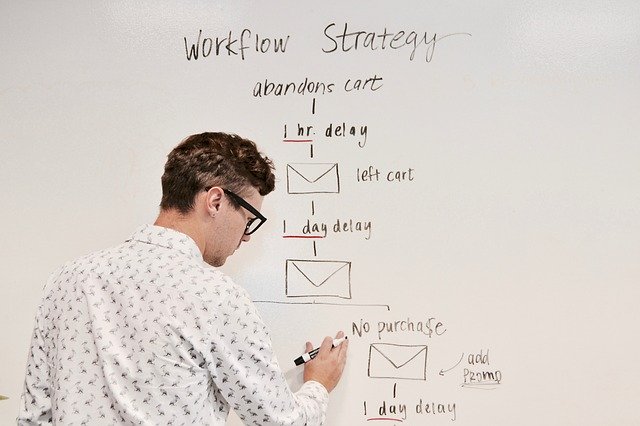 Choosing a specific market for targeted launch of your product is a very effective marketing strategy for a startup. Even if the product is meant for popular and generic usage, targeted launch is still preferred because it generates credible word-of-mouth marketing from those who regularly use the product/service. It is essentially identifying what market and what segment of the market has the most potential for purchasing your product, then advertising to that part of the market specifically.
Absolute, not Comparative Presentation (Building your own Brand)
Engagement, Not Aggressive Selling
Comparative presentation of yourself is basically calling your brand or your market inferior to another. For example, you (XYZ, an accounting firm) aren't the Microsoft of accounting. You are XYZ. This painfully pervasive tactic appears amateur and doesn't produce long-term results, especially for startups.
Aggressive Selling (focusing on immediate sales by advertisement rather than building up a customer base) can only work for a short-term firm constituted for a particular project. It is a huge obstacle for a firm looking to acquire market share from an established market.
Customer Engagement, on the other hand, is an essential. As is evident by the ever growing need of a good Customer Support, engagement and reliability on the organization from the customer's side helps build the brand. Occasionally this works faster than any other marketing method.
Acquiring Customers and not Building Brand
By offering Quality Products/Services, Customer Engagement, and acquiring brand recognition, a brand builds itself. But not by aggressive brand-forcing, trademarking, advertisement, etc. A lot of failed startups make the mistake of focusing on Brand Establishment and not Brand Recognition. A brand is built once a strong, satisfied customer base has been built.
An extension to the previous point, word-of-mouth marketing is perhaps the most important marketing strategy for a startup. A satisfied customer has a habit of recommending products and services or running independent forums and discussions about the product/service, etc. The main focus should be for the firm and its product to be of some superior value to the potential customer.
The Importance of Networking
Establishing a good network among your market and competition is another essential. It is basically a means of recognition in the sellers' side of the market. This can be accomplished by attending workshops, meetups, and other networking events and joining forums on various websites like Facebook and Reddit.
Do not waste money on trademarking/advertisement as a startup without proper budgeting. It is very popular among failed startups to spend thousands of dollars on unsuccessful, compulsive, and aggressive marketing. Instead, invest on methods that work best for your market following the very important market research.
The Importance of Numbers
An extension to point one, having all the relevant, well-researched data expressed in quantitative terms is a requirement for effective startup marketing. This is often overlooked or disorganized, leading to great losses and even complete failures for startups.
Not all of these marketing tips will work for your startup. The concept of startup marketing is a dynamic, conditional, and subjective one with variables running from 0 to 100 every day based on trends and customer behavior. Therefore, if a particular method does not work for you, pivoting and redirecting efforts is the only option to stay current and moving forward.
Conclusion
At its core, Startup marketing is about customer satisfaction. We have not mentioned the obvious tips like 'advertise' since it is the base, hidden variables that run those surface tactics. The most important things are to understand the dynamics of your market identify your target audience. Change is the only thing that is constant, so continue researching your target demographics and pivot when necessary to continue offering valuable products.
Making a startup successful is difficult and time consuming. In fact, most startups never even report profit or success. The path of entrepreneurship is all about facing and beating challenges so do not let the failure stories discourage you. Once you understand what works for your specific market, marketing becomes easier to manage.
We Can Help!
Symphysis specializes in market structure and strategy. Every day we meet clients from around Greater Seattle for one-on-one training and consultation. Our marketing services extend to businesses of all sizes, family and enterprise. For more information, call or text @ +1 (425) 390-4738.