Market segmentation is one of the initial marketing strategies that ensure a smooth and actionable flow of marketing decisions in your business. This article guides you through the basics of market segmentation as well as provides tips and strategies for its successful implementation.
Contents:
What is Market Segmentation (with examples of marketing segmentation)?
The importance of market segmentation.
Types of market segments
The segmentation process
Best tips for market segmentations
Conclusion
What is Market Segmentation?
Market segmentation is the process of categorizing potential and actual customer base, into various categories such as age, sex, location, preferences, income, etc. This ensures better targeting, increased ROI, conservation of marketing budget, and aids in broadening the product range and variations.
For example, a shampoo may be sold in sachets, tubes, or bottles, targeting different income groups. Similarly, most bigger fast food chains sell various local flavors for different countries they operate in to cater to the flavor palette of the region. Selling a product with different scents, such as deodorant, is appealing to segmented market based on their preferences.
The importance of market segmentation.
Market segmentation helps organize a businesses' activities from production to promotions. Targeting should be the first step before starting any kind of marketing process. We have talked about this point in depth in our detailed article about targeted marketing as well as in our guide to creating and running marketing campaigns.
Market Segmentation clarifies your market's needs. Targeting is where and how your budget should be applied based on the market segmentation. Segmentation is also greatly helpful for individual marketing campaigns, as it can guide you on how to apply various campaigning strategies on different demographics of customers.
Types of market segments
Segmentation can be made on the basis of one or more of the following:
Demographic Segmentation.
This includes variables such as age, gender, level of education, level of income, family status, etc. This is the most popular type of segmentation as it helps businesses of all sizes and types to organize their audience into smaller and easier segments.
Geographic and cultural Segmentation
Geographic segmentation, when done on a wider level, becomes cultural segmentation. Geographic segmentation can consist of anything from suburban to international level. For example, larger fast food companies serve local flavors of their products in each country they operate.
Behavioral Segmentation
Behavioral Segmentation relies on learning a buyer's existing purchasing patterns to divide them based on factors such as retailer preferences, usage occasion, purchase frequency, etc.
Psychographic Segmentation
Psychographic Segments consists of divisions based on social or personal characteristics such as lifestyle choices, interests and opinions, personality, values, etc.
The segmentation process

Marketing and industry research.
It is important to know what your market is before deciding what part of it you need to market to and how. Conducting proper marketing and industry research with adequate research tools and strategies is the first step towards effective segmentation.
Determine on what basis you will be dividing the market.
For local businesses, smaller criteria such as demographic and psychographic data could be valuable.
Conduct online and offline research about the actual statistical distribution of your target demographic.
Next step is to gather data about your potential customer base. This can be done online or offline with marketing strategies and online tools like MyBestSegments, USA GOV statistics, or traditional questionnaires, surveys, and focus groups.
Establish your customer base.
It is best to express the number in a relative term like in percentages or a pie chart. You should focus on marketing to the segment which is most likely to purchase the products/services as initial testing.
Best tips for market segmentation 2019
Be dynamic with trends and market needs.
Segments, especially those based on behavioral and psychographic tendencies, are more likely to be dynamic in nature. It is advised that you keep updating and revising your marketing segments when necessary.
Make sure your data is measurable and comparable.
Data should be presented in relative and quantitative terms. Data from various segments should also be comparable to each other, in case the need for grouping arises. For example, if people from a different geographical location move to another place and their consumption habits are changed, the data between the two should be comparable such that now they can combined into one segment.
Be realistic about your marketing approaches towards each customer base.
It is advised to appeal to the beliefs and lifestyles of each individual segment. The customer should ideally derive a sense of belonging towards your brand, which is achieved mainly by appealing to their belief, lifestyle, and cultural choices.
Group similar segments together.
You should keep the number of segments to a number as low as possible so that the process of segmentation becomes easier and actionable. For example, suppose you have two segments with people who are interested in sports and people who are active at gyms. You can combine them under one category as people interested in physical activities.
Conclusion
Marketing Segmentation, when done correctly, could be the key to a long chain of successful and profitable marketing decisions and increased ROI. Not only does it help target your customer base, but helps in every aspect of decision making for your business. Therefore it often becomes important that all personal and professional efforts are put into its planning and execution.
We can help!
Symphysis believes in marketing from the ground up. With our team of dedicated experts we can help in locating your ideal market, segmentation, campaigning, search engine optimization, and creating your own successful brand. For more information call or text @+1 (425) 390-4738 for a free initial consultation
We have written about various marketing strategies and tools in our previous articles, however there are certain distinctions when it comes to marketing for small businesses. These may be budgeting limits, limited area of operations, and difference in targeting and potential market. This article specifically guides you through marketing strategies and techniques for small businesses.
How is Marketing for small businesses different from other types of marketing?
Best marketing tools for small business.
Online marketing for small business.
Conclusion
How is Marketing for small businesses different from other types of marketing?
Marketing of any kind involves attracting your potential customer base to purchase your products/services. There are various factors to be kept in mind such as marketing mix, analyzing your industry, analyzing your competitors, targeting, advertisement, etc.
These are important in cases of all large, medium, and small enterprises. However there are some crucial difference when it comes to actual marketing between small and medium, and large enterprises. These include:
Type of capital and sources of funding. Larger enterprises usually involve some form of equity or shared funding, including large partnerships. However small enterprises often consist of a single main owner and assets belonging to the single owner. Therefore small enterprises face a limited budgeting issue when it comes to making investment decisions.
Ownership and decision making. Major enterprises are usually owned by equity distribution or some form of large partnerships and are controlled by a board of directors. Small enterprises usually comprise of a single owner or a small partnership. Therefore while there is a comparative shortage of capital, they triumph at quick decision making and therefore have a higher flexibility when it comes to making decisions in response to the changes in the marketing/ industry trends.
Area of operation. Small businesses have limited area of operation, therefore marketing strategies such as targeting and advertising become relatively easier and cheaper. There is also a vital role of word of mouth marketing when it comes to marketing for small enterprises. Goodwill is geographically limited, therefore it is important to maintain a modest social presence.
Best marketing tools for small business.
Here is our list of top picks for best online and offline marketing tools for small businesses. Click here for a more comprehensive list of marketing tools.
Nielsen MyBestSegments. Neilsen MyBestSegments

is a brilliant online marketing research tool for medium and small scale enterprises. You can analyse a local area's consumption habits and demographic details, along with shift in consumption habits and trends. It is good for launching a targeted marketing campaign locally. It can also be helpful for competitor analysis to a great extent.
USA GOV statistics . USA GOV statistics culminates data released by Federal Agencies on various topics such as agriculture, education, transportation, energy, etc. It can be used for geographical targeting and modifying marketing tactics as per industry needs. It is a good tool for local targeting as it conveys reliable official data.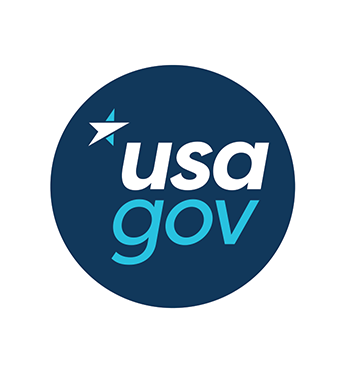 Business Cards. Investing in businesses cards is a must for small business. Small business need to establish connections. In case you meet people with potential growth opportunities and lucrative deals providing business cards is a cheap and professional way for conveying your presence in the market.
Direct mailing. Maintaining a local mailing list can be a really effective tool when it comes to marketing for small businesses. It is important for small businesses to attract new customers, but it is way more important to maintain their established customer base. Therefore a mailing list for subscribers with mails regarding updates to the business and discounts/offers can go a long way in keeping your customer base satisfied. However spamming must be avoided as no one likes junk mail.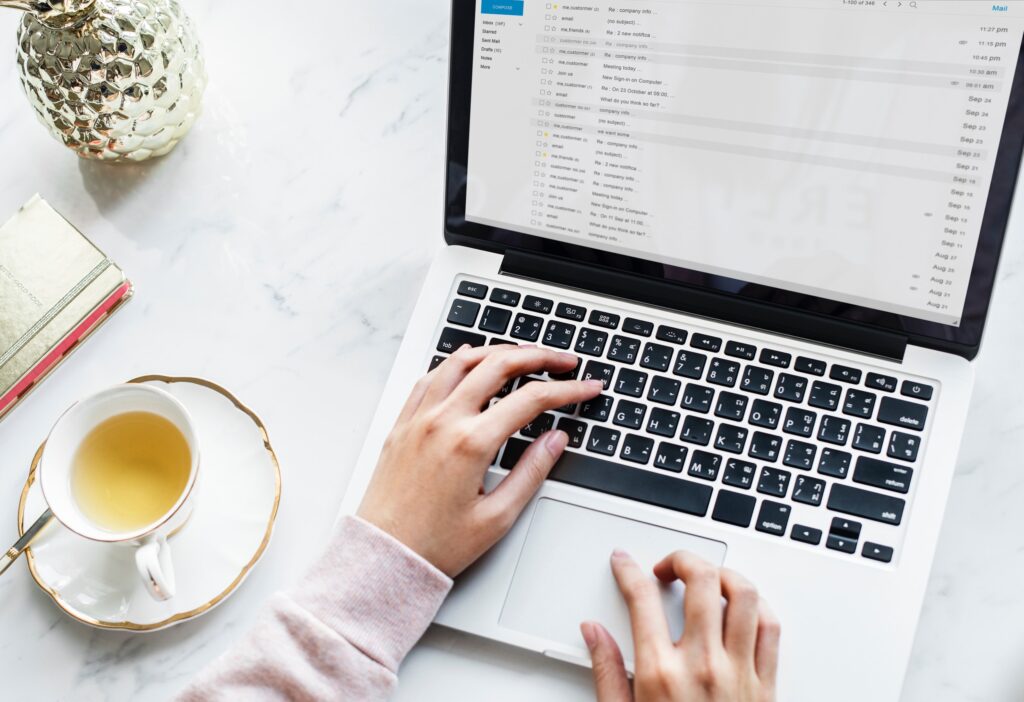 Sales Promotions. Sales promotions differ from advertisement in the sense that they do not promote the product itself, but include some extra benefits with the sale of the product. For example schemes like BOGO (buy one get one), discount on higher quantity of purchase, lucky draws with purchases, free shipping, etc.
Engagement, Not Aggressive Selling. Aggressive Selling, focusing on immediate sales by advertisement rather than building up a customer base, usually only works to increase sales in the short term. It is a huge obstacle for a firm looking to acquire market share from an established market. Customer Engagement on the other hand is an essential. As is evident by the ever growing need of a good Customer Support, engagement and reliability on the organization from the customer's side helps build the brand, occasionally faster than any other marketing method.
Online Marketing. Some small businesses are often cynical about the importance of online marketing given the differences audience scale at a local level. However given the state of marketing dynamics and a customer base driven primarily by online reassurance, it has become important for every kind of business to maintain an online presence. According to a study conducted by GE capital retail bank, 87% of customers who shop locally prefer to research their choices online before making a decision. This makes it essential for your brand to be visible online.
Branding. Branding, even locally, goes a long way for business growth and development. Especially for a business dealing in generic or everyday use products, brand distinction and goodwill helps a lot in acquiring a competitively greater market share.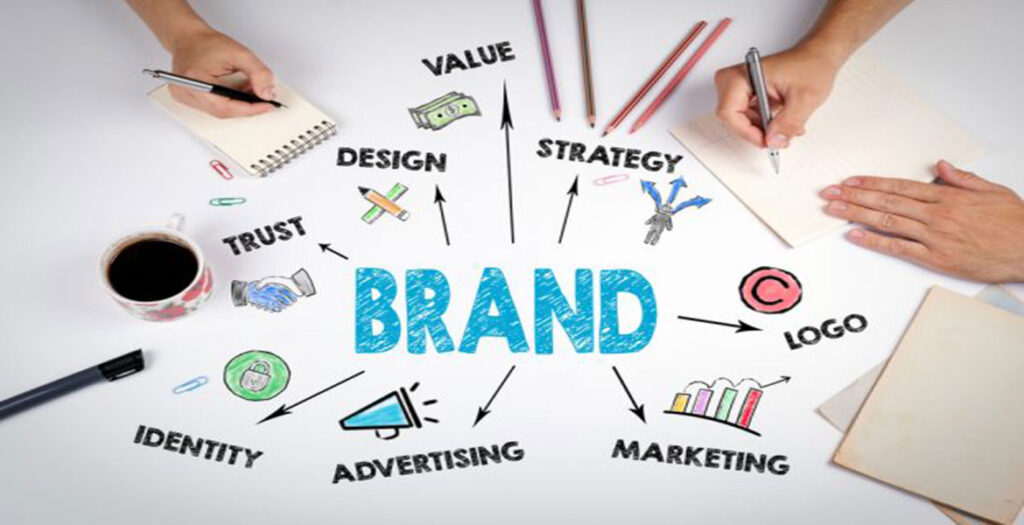 Online marketing for small business.
Online marketing is a modern day competitive necessity. Even for small businesses, it has become important to maintain a stable digital presence. With advertising services like Facebook's local market listing, it has also become easier to target and advertise specifically to your ideal potential customer base.
Apart from online advertisement, there are two other major online marketing strategies: SEO and Social media.
Search Engine Optimization is a sequence of strategies and methods used to by a website so as to increase its search ranking. For example, an owner of a bakery in Seattle would optimize their website content to appear in searches for "Bakery in Seattle." There are various methods and techniques of search engine optimization listed in our detailed article Search Engine Optimization.
Social Media is another excellent way to maintain an interactive customer base. Posting about current trends and connecting to your customer base online can help improve your business's goodwill and even attract more customers. You can also use it for sales promotions or Pay Per Click (PPC) advertisement.
Conclusion
The most important points are to understand the dynamic of your local market, change and accustom to the needs of your audience as necessary, offer products of some customer value, and market to potential buyers only. Do not let the failure stories discourage you since entrepreneurship is all about facing and beating challenges. Once you understand what works for your market, marketing strategies become clearer. However in case of higher growth prospects and more complex market structures, professional assistance is recommended.
We Can Help!
Symphysis specializes in market structure and strategy. Every day we meet clients from around Greater Seattle for one-on-one training and consultation. Our marketing services extend to businesses of all sizes, family and enterprise. For more information, call or text @ +1 (425) 390-4738.
Formulation of a strong and successful marketing plan is of utmost importance for any marketing campaign to be a success. Marketing mix is a tool used to formulate such strategies that yield all-round, long term results.
Contents
Marketing Mix: Definition and Importance
The Four P's of Marketing
The Marketing Process (How to use Marketing Mix to your advantage)
Conclusion
Marketing Mix: Definition and Importance
Marketing Mix is a guide which can be used to form successful marketing strategies. It was developed to ensure an all-rounder approach before forming marketing tactics. The four Ps (Product, Price, Place, and Promotion) cover all functioning areas of a business, hence this tool helps businesses take a more comprehensive marketing approach.
It can be defined as the culmination of the major forces of market, namely product, price, place, and promotion. It helps achieve your marketing targets, as marketing mix functions as a monitoring variable to such goals by defining a table of progress, divided under relevant heads. For example, place mix can be used to monitor how far the reach of your product is physically, and how the expansion of the same is going.
The Four Ps of Marketing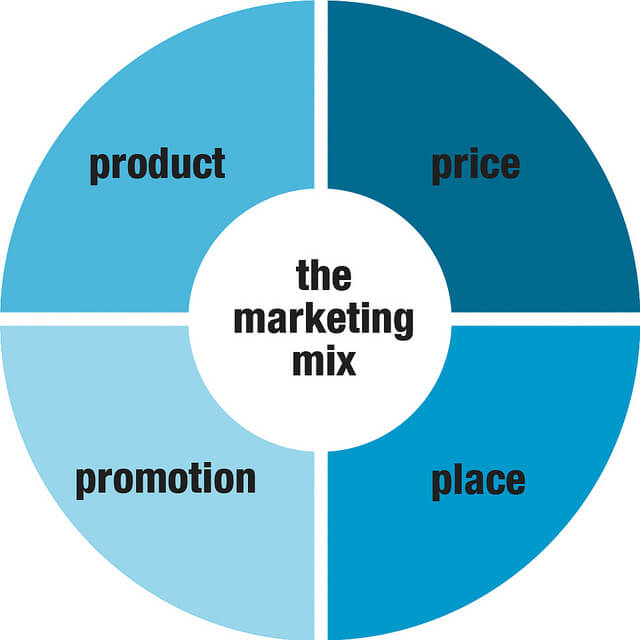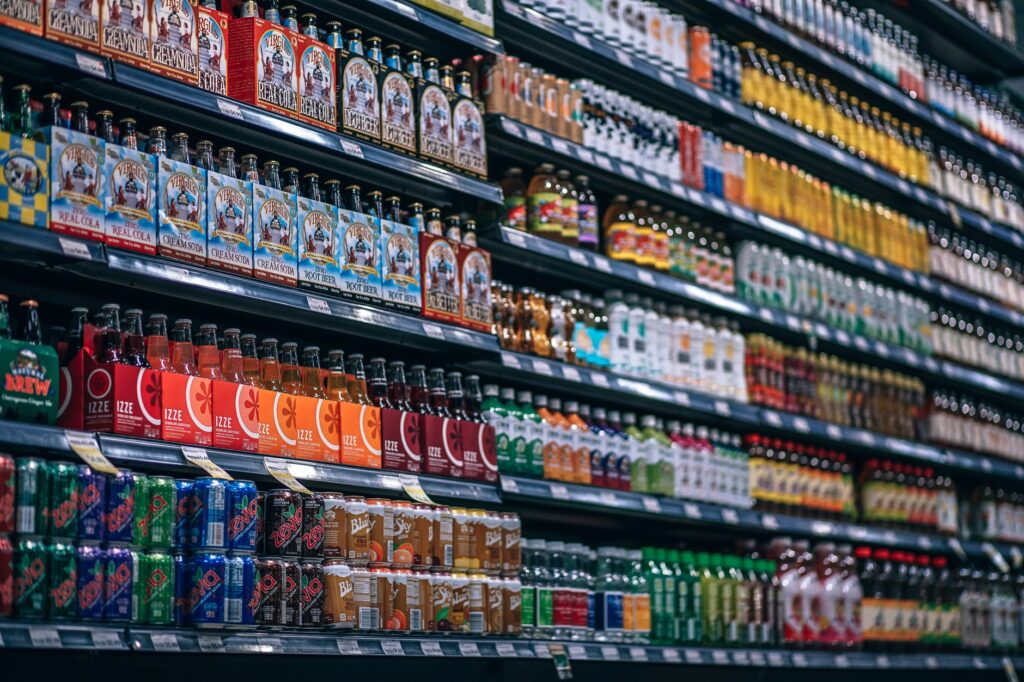 Product is any good that a business offers for sale, or any services it is ready, willing, and qualified to provide under such circumstances deemed contractual by expression or conduct. In other words, Product is anything, real or psychological, that a business is ready to provide for monetary gain. As a marketing Mix, Product is an essential element as it is necessary to understand the product, and therefore its market conditions for any business to go about a successful marketing campaign.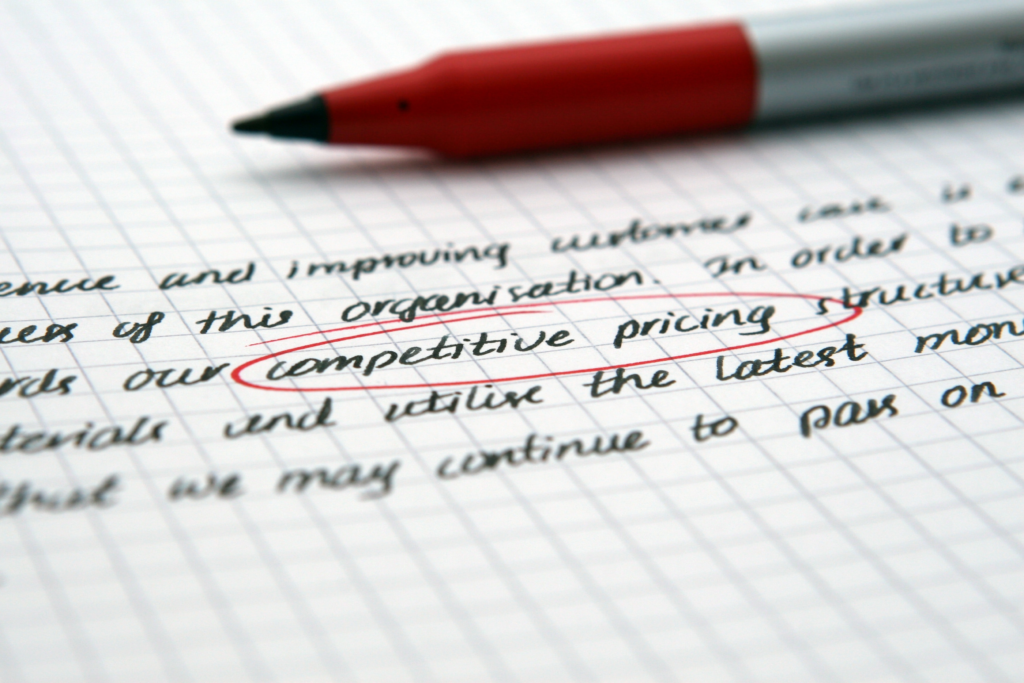 Pricing decisions affects a lot of variables, from directly affecting profit margins and gains, to indirectly affecting growth, promotion, and everything up to the survival of the business. Under oligopoly market however, there is only minimum pricing liberty. Any price fluctuations and a business is bound to lose or gain customers immediately, at the price of lower sales or lower profits (respectively). Therefore a concrete understanding of the type of market along with knowledge about the industry and competition is essential before making pricing decisions.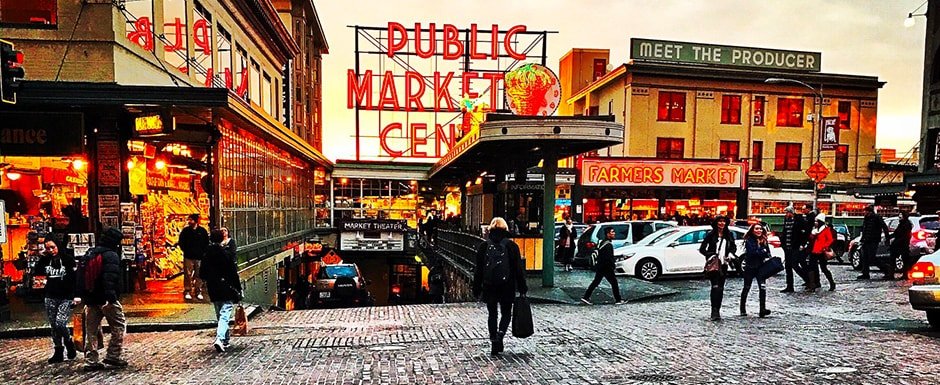 Physical availability of the product is also very important. It is basically following the concept of being 'at the right place, at the right time'. Ideally Place Mix should define where your potential customers are most like to wander into; this includes online shopping portals such as Amazon.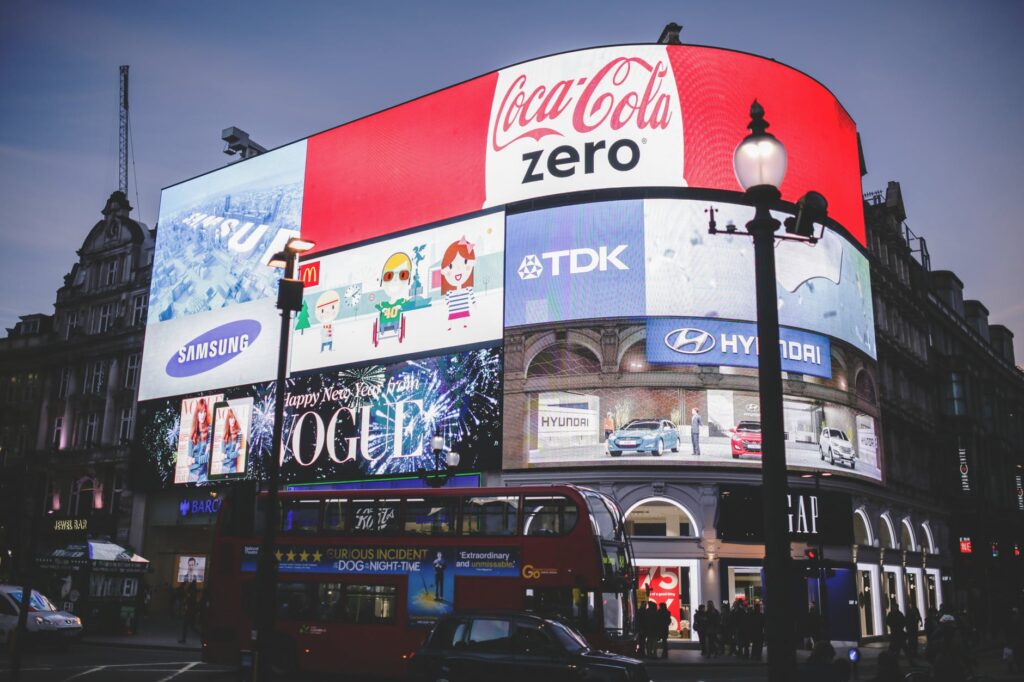 Through our previous articles we have always emphasised on the value of offering superior value as the key element of promotion. Promotion is basically a culmination of activities undertaken to acquire market share. Various methods such as advertisement, Public Relations, sales discounts, etc. are included under promotion. Promotion Mix looks to guide these activities, such that maximum ROI is obtained from the promotional efforts.
The Marketing Process (How to use Marketing Mix to your advantage)
To form an effective Marketing Mix that suits the requirements of your business and yields maximum results, we suggest taking the initiative for careful and constructive planning. This includes the process of industry analysis (click here), competitor analysis (click here), and advertisement analysis, as well as defining your marketing goals under the subheads of Marketing Mix and keeping a maintained checklist for the same. When implying Marketing Mix as a marketing basis, you should ask yourself the following questions:
What are the products I will be dealing in? (Product Mix)
What industry will I be working in? (Promotion/Product Mix)
Who are my competitors? (Product Mix)
What are competitors marketing strategies, and what strategies work best in my market? (Promotion Mix)
How will I offer superior value to the customer in order to gain market share? (Product/promotion Mix)
How will I make sure that my good are in stock according to demand?(Place Mix)
Where should my goods be distributed so that they have maximum potential customer reach? (Place Mix)
What will I charge for the products? How will it differ from others and what are the offers/discounts/possible loses that will be collateral to my pricing decisions? (Price Mix)
Upon answering the above questions, the best thing would be to lay down the respective goals in relevant headings and proceed with it.
Any market form is dynamic and ever changing, therefore a limitation of Marketing Mix is rigidity. You must be prepared for such changes, expected (in accordance to past changes in the industry) or unexpected.
Conclusion
While Marketing Mix is a comprehensive marketing tactic, it has some of its flaws that should be accounted for beforehand. It is a good approach for Startup businesses (click here to learn more about startup marketing). It should be used as a guide rather than as a rigid to-do list, describing your long term goals while dealing with variables as they come along.
We can help!
Symphysis believes in marketing from the ground up. With our team of dedicated experts we can help in locating your ideal market, segmentation, search engine optimization and create your own successful brand. For more information call or text @+1 (425) 390-4738 for a free initial consultation.
Contents:
Definition and Importance of Advertisement
The Three Major Advertisement Media
How to Target your Ideal Market.
Conclusion
Footnotes
Definition and Importance of Advertisement
Advertisement is a part of the promotion mix(1), along with variables such as PR or Personal Selling (Door-to-door selling), which aims at informing customers and inducing potential customers to purchase a firm's products or services. It is impersonal and constitutes an identified sponsor. In other words, it's a brief presentation of the appealing characteristics of your product or service, to inform general or specific public about the availability of your product.
Advertisement is an essential strategy to follow in today's extensively competitive markets. The main difference that convinces someone to choose a particular brand over another, especially for startups, is creating a product of superior value (psychological or real) for the customer. Advertisement aims at both of these aspects, by informing the customer about the product's actual superior value, and attempting to resonate in their minds with a catchy and indulging presentation. You can read more about startup marketing here. 
Various Types/Methods of Advertisement Media
The most common and effective advertisement media are:
The most popular method of advertisement is Physical media, such as newspapers, pamphlets, and brochure distribution (Print media). As well as billboards, vehicle advertisement/vehicle graphics, and digital billboards (Outdoor advertisement). Physical media is suitable when the area of distribution is limited but the product has rather generic use, so that each person who stumbles across the advertisement is a potential customer. These are widely used by local businesses. However, these are adopted by larger companies to convey such generic products, primarily because it often leaves a long-term effect in the viewer's mind due to its physical nature.
Different types of Physical Media are-
Newspaper/ Magazine advertisement (Print media)
Pamphlets and brochures
Billboards and vehicle advertisement (Outdoor advertisement)
Digital media has become the most convenient, effective, and profitable method of advertisement in the modern age due to its never-ending growth of customers. There are various methods to do this, such as running ads on social media like Facebook or Twitter, direct emailing (subscription based), posting relevant content on your website (such as blog or vlogs), and attracting SEO(2) based customers, etc. The dynamics of digital media are ever-evolving with altering algorithms and updates. However the major player for a successful advertising campaign to be retained is its relativity to the target audience. The campaign must maintain relevance and evolve alongside its target audience. Marketing itself is all about keeping up with the dynamics. Developing a good social media community is also an effective and necessary digital marketing method to build a strong, organic customer base.
Another popular and effective way of advertising is broadcast media. This primarily includes radio and television. Relevance is of the utmost importance in broadcast media. For example, you see toys being advertised on children's channels mainly and not on news channels. Similarly, sports gear is advertised on sports channels. This presents the concept of Targeted Marketing(3) and its importance in a clearer sense.
How to target your ideal audience (Targeted Marketing)
For a detailed article on Targeted marketing click here
The most common and important question about Advertising following "How to market" is "who to market to." Advertisements on Billboards and Flyers do not have a specific targeted audience, everyone sees those advertisements and hence they are mostly used for everyday products such as grocery or technological products.
However that is not commonly the case with businesses and Startups. The product/service offered may be of any specific usage for specific audience or even a niche product with a small audience. It is preferable to identify the potential customers who are likely to buy the product and advertise primarily to those consumers to increase return on investment. For example, pet supplies to people with pets or toys to children.
This is where targeted marketing comes into play. It is the process of identifying the demographic most likely to purchase your product and advertising primarily to them. For example since kids are most likely to demand for toys, ideally ads for toys are mostly run on kids' TV channels. However nowadays the most effective Targeted marketing tool has become social media like Facebook and Instagram. By choosing to show your ads to people following specific interests, social media sites makes it way more convenient and cheaper to target your potential customer base.
Conclusion
We have mentioned in the previous articles from our "Marketing How To" series that marketing strategies are almost always dynamic, subjective, and need to be targeted. A non-targeted marketing plan, except for generic products, is inevitably destined to fail. To understand advertisement you first need to understand your specific market's needs and wants.
We Can Help!
Symphysis offers marketing consulting for businesses of all sizes. With the right analytics and targeting process, we can help develop a brand persona that attracts your target audience. For more information call or text @ +1 (425) 390-4738
Footnotes
Promotion Mix refers to a number of promotion techniques that a business uses to inform and induce the potential customers to buy its products. These primarily include- PR, Advertisement, and personal selling.
Search Engine Optimization (SEO) is a set of techniques used to improve your site's listing in search results. This is accomplished with various methods, including using relevant keywords on your website, generating backlinks, posting quality content, etc ranging between 'black-hat' and 'white-hat' methods.. You can read more about Search Engine Optimization here.  
Targeted marketing, as the name suggests, refers to the marketing methods directed at a particular group of individuals who are most likely to be interested in purchasing your product or service. Read more about Targeted Marketing here
How to Market to your Ideal Audience (Targeted Marketing)
How to research about and start strong in your ideal industry (Industry Analysis)
How to gain a competitive advantage in your industry (Competitor Analysis)
How to gain a distinguished Brand Identity
The Basics of Search Engine Optimization
The Importance and Essentials of Startup Marketing